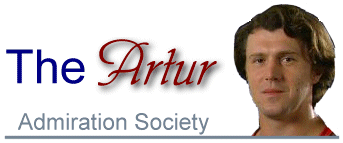 CURRENT MEMBERS
Ruzica, 27
andronik@asb.gov.mk

"Esspressive, protective, sicure

Above all charming, full of energy and emotions.

The BEST Pair skater EVER!"

Lulu, 21
yossalu@hotmail.com

"He is one of the most passionate skaters I have ever seen. He has incredible strength and power, yet is still delicate with his partners. He is just amazing with Oksana as he was with Natalia."

Kelly, 13
KelDance3@aol.com

"Artur is my favroite skater because he is the first pairs skater I can remember getting an Olympic Gold medal, besides, Oksana Kazakova and Artur Dimitriev are just my favroite skaters."

cremi, 43
cremi20001@aol.com

"I love the passion he puts into his skating. He makes me feel the music and the passion he feels when he skates. And of course I love the way he looks, he has the best body."

Louise
therese@escape.ca

"Why do I love Artur? What is there not to love? ...I used to watch ladies and men skating only. But when I first saw Artur & Natalia in 1989 (I believe), I decided that Pairs was where it was at! Even my husband was impressed by Artur's athleticism and ability to figure skate with such power and passion.
Oksana & Artur are the only pair that I find the male partner as entertaining as the female. With his artistry and dedication, I believe that Artur has redefined the meaning of Pairs Skating. This is obvious by seeing the new up-and-coming skaters trying to imitate him.
Never before, or since, have I seen a skater who gives so much of himself on the ice - truly a joy to watch. Artur has done so much for the credibility of figure skating.
Artur's and Oksana's performances have brightened up many of my days. God bless them, their families and their fans forever."

Kim Hebert, 37
105173.247@compuserve.com
"How do I love thee? Let me count the ways!

That is a hard question to answer. I have not always been a big fan of Artur. I think in the past he was a little selfish and immature. Recently though he has become the gentleman of pairs figure skating as far as I am concerned. It was obvious when he first started skating with Oksana that he forced her beyond her abilities especially by expecting her to be as flexible as Natalia (sp?) was and she was no where near as flexible. As we all know that is no longer the case and she is a flexible and beautiful skater. I think something wonderful happened to Artur's heart because he handles her with so much love and respect now that my heart skips a beat each time I see him help her on the ice. I cry every time I watch their short program when he used all of his heart, soul and incrediible strength to get Oksana through her death spiral. The strength it took for him to hold that pivot for so long and so low was unbelievable. I watch it all the time and it effects me each time I see it. Artur has never tried to act like an angel and I know that the new gentle ness of his heart if very real and he and Oksana are beautiful together. I adore her also. What a lucky girl to have been given the chance to skate with Artur and be able to rise to the challenge and form one of the best pairs teams of all time. I think they are really pushing the envelope with their inovative skating. It is not all wild, crazy trickery like a certain Canadian couple who shall remain nameless. They are truly figure skaters with such beauty and grace. I was lucky enough to get Artur's autograph a couple of months ago after the Campells Soup show. He was wonderful. My husband helped me yell his name and they are both the same size so when Artur looked up he could not help but see my husband. He walked over and was close enough for me to touch, which I did not do, but I was able to tell him how much I love him and his skating. My heart was pounding when this Russian legand was standing right in front of me. He only signed one other autograph and then got on the bus. Oksana is very shy and she went straight to the bus. Artur watched her to make sure she got one. His autograph is beautiful. He put alot of swirly lines with his name. I will never forget the experience. I could go on and on but I think everyone will get the point about how much I love him. I also like Berezhnaya & Sikharulidze but now one touches Artur. He is truly gallant and a gentleman."

Agneta, 40
pythia86@hotmail.com
"Artur is simply the best skater I have ever seen. Elegant, sophisticated, creative and unusual. He actually made me start to enjoy pairs skating, which I did not really do before he came on the scene. He has contributed so much to the sport and I hope he continues to do so by becoming a coach or coreographer when his own skating career is over. He has so much to give and it is hard to imagine that any skater will ever touch my heart the way he does."

Denise
drichie@isd.net
"Oh yes, I am here...Artur..., what can I say, it has been said, and my goodness, be still my heart. It took me a while to get here but this is my take on Artur...gothic, graceful, serene, passionate, classy and beautiful...

I first, noticed Artur, at the gee, was it the 1990 GWG's oh I don't know which one it was, but it was before the 1992 Olympics. But at the 1992 Olympics, Artur & Natalia made me smile, and hope.

OK, I could go on...

Denise, who says, age is nothing but a number..."

Joo Hyung In
inskor@pdq.net
"He is the best pair skater"

Marianne, 25
deathspiral@juno.com
"Artur and Oksana are my favorite pair. Aside from the fact that I find their skating profoundly moving, I have met both of them and they are very kind. He is quite a gentleman and I will admire him forever."

Marilyn, 60
tikobuzz@aol.com
"Artur is a paradox - his flair is toned by his ballet training, his athleticism coupled with grace, his power with artistry. He is unique and Oksana is just icing on the cake!"

Anke Elter, 32
ankeelter@geocities.com
"I admire Artur not only because he's the greatest male pairs skater of this time, but also because he's a very great person. His sweet kind of relation with Oksana and the way he kisses her hand after their performances is adorable.

Of course he is only one half of a pairs team, and Oksana is a great partner with her own style and grace. I love both of them likewise, because of their passionate and emotional style and their kind to skate for the audience. When they skate you can feel, that they skate to embody the music, the music does not accompany their skating, but the skaters, the skating and the music are one unit. They feel the music and they express their feelings while they are skating. They always mediate the feeling, that the most important thing of skating is to please the audience and to get a standing ovation."

Takayuki Sato, 27
sato310@green.ocn.ne.jp

niles, 20
rad_axels@hotmail.com
"Two words: "ruggedly artistic."

Jayne Olson - Mozart, 22
s1023804@uoattawa.ca
"Because he is an awesome pairs skater, a nice guy, and Russian!"

Marie Madelaine G., 27
Nijinska@aol.com
"In too many skating pairs, the man seems to just fade into the background, or act as a 'porter' who carries around the lady and shows her off. Artur is so much more than that, with a strong and passionate presence of his own. He is like Nureyev on the ice! He even impressed my husband at COI this year. When asked about the show, the first thing he would bring up was how incredible Artur was!"

Kathy, 37
cummings@infomine.wvlc.wvnet.edu
"I love the passion for skating he shows on the ice and also the fact that he's kept growing as a skater and has not been content with 'the same old stuff'."

Sandra, age 35
SANDI3863@aol.com
"Too many reasons - tights for one!"

Shoko Tokuda, age 29
shoko98@yahoo.com
"I love and respect Artur tremendously for what he has achieved in this sport. He seems like a man among little boys in pairs skating (especially in Nagano). Strong, masculine, passionate, graceful, gentle, fun-loving... He is able to convey all of that in his skating. Not many ladies skaters can do that! Natalia and Oksana seem to have two different styles of skating and he has been able to show his versatality by skating with both of them, without it looking like an act, 'forced', or unnatural. I'm looking forward to what more he can offer to the sport of figure skating! Also, I must admit, as a woman, he makes me go weak in the knees everytime he kisses Oksana's hand! What a gentleman! I wouldn't mind being on the receiving end of one of those kisses!"

DCB
dcb@n2skating.com
"Artur is inspiring because he considers the "art" of skating as important or more so than winning a medal. Watching him show up at various other skating venues to cheer on his teammates shows what a team player he is. He seems to have little or no jealousy towards his competition (he is a good friend of Katia Gordeeva and the late Sergei Grinkov ) and a mentor to Anton S. The consideration and respect he bestows on both his partner and coach is heartwarming. Plus, Artur is defying the "age concept" in figure skating. He has proven that he is the equal and superior to many skaters much younger than himself. He combines athletism and artistry beautifully in programs. This ability showcases his dramatic charisma and sex appeal. I could go on and on citing reasons Artur is my favorite pairs skater but his record speaks for itself."

Liz Mathews
possumcity@webtv.net
"He is so artistic and physical."

Kate Speers, age 16
katearoni@hotmail.com
"Artur is the best skater in the world! He and Oksana have a quality that no other skater has, and is almost imdescribable. I love Artur's appoach to skating and everything else, and I adore how he treats Oksana like such a lady by kissing her hand after every performance, even if it wasn't very good. There are SO many more reasons I love Artur AND Oksana, but it will take FOREVER to list all of them! :D"

Jen, age 13
vball101@hotmail.com
"Usually when you think of skaters, you think of them as *skaters*. When I think of Artur, I also think of him as a person. His passion is great to watch on the ice, but he keeps all his success in perspective and gives the impression that there's more to life than just skating. He is soooooooo sweet to Oksana who is great too BTW! My other fav pair is Berezhnaya and Sikharulidze, but sometimes they remind me of a boy and a girl when they skate, while Artur and Oksana skate like a man and woman."

Member Count: 23 Artur fans

Webmaster: Jen, vball101@hotmail.com